Densho offers a comprehensive range of services for families who want to research their genealogical roots back to Japan. We are now offering a 30-minute consultation with Densho staff to discuss your specific case so that you can select from the options that best suit your needs. Additionally, we offer online resources and periodically host a virtual Family History Workshop, which covers the basics of researching and writing your family history. When you're prepared to take the next step, you can select one or all of the following services.
Research
Requesting a koseki requires some research on the front end. Prior to contacting local government agencies in Japan, individuals will need to secure at least two pieces of information: the honseki (registered address in Japan) and family surname in kanji. Some families are lucky enough to find this information easily, but in other cases more extensive research is necessary. Densho can help find this information at our hourly research rate of $30/hr. At the end of this process you will receive a research report summarizing the results and providing copies of all relevant US records and a list of future research recommendations.
Retrieval
Once you have the honseki and surname kanji for all the families, Densho can assist you with contacting the local government agencies in Japan. The biggest hurdles with this process are the language barrier (correspondence will be in Japanese and U.S. records usually need to be translated); handling fee payments in yen; and providing a prepaid, stamped envelope for mailing the koseki copies. 
Densho can assist with the correspondence, paperwork, translation of US documents into Japanese, and international fees and postage. On average it takes approximately 5-10 total hours for Densho to complete this process at a rate of $30/hr. 
At the end of this process you will receive physical copies of koseki mailed directly to you.
Translation
After successful retrieval of the koseki, Densho can translate some or all of the pages. Translation of one koseki page takes approximately 30 minutes. Koseki can range from 1-10 pages but average about four. And one family can have a number of associated  koseki.
In general, it takes about 30-minutes to translate one koseki page. Densho charges $50/hr for this service. You can choose to translate some or all of the koseki.
At the end of this process you will receive the translations in Excel spreadsheet format and a research report that summarizes the entire project from start to finish. The report will include research into the US records, a written narrative of the translated koseki, and suggestions for future research.
Fees
The following is a breakdown of fees related to Densho's koseki retrieval and translation services. While it is difficult to give general estimates due to the highly variable nature of the koseki research and retrieval process, each project will require at least 5-10 hours of research fees. We can provide a ballpark range of additional time and fees once we know some of the details of your specific case.
Densho's pilot year rates*
$30/hour for research, administrative costs, and production of deliverables

$50/hour for translations
Non-Densho fees families will need to cover:
Local government agency handling fees, about $5 per koseki

Postage/envelope/handling, depends on the weight but usually around $15 for the postage and $25 for the handling

Copies of US records, can range between $10-$300 depending on the records
*Rates will increase beginning in January 2025 but we will honor this pilot year introductory rate for anyone who contracts our koseki retrieval services prior to December 31, 2024.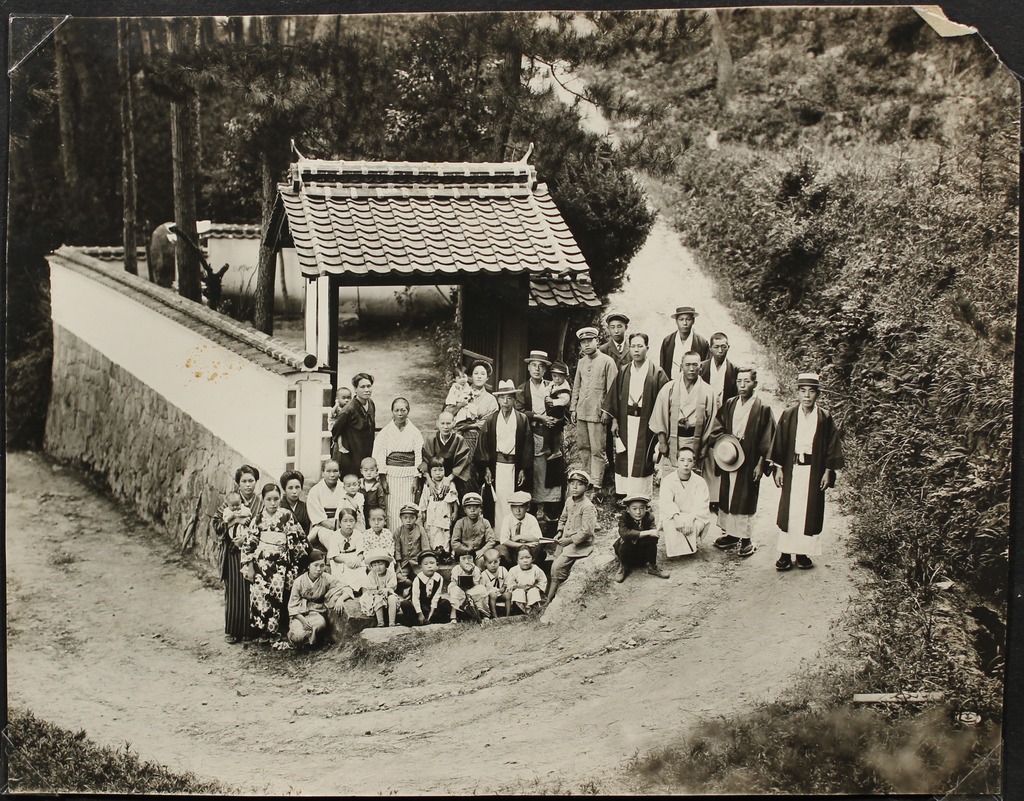 Densho's Family History Program provides support to Japanese Americans exploring their heritage.
Please complete this form to inquire about Densho's Koseki Retrieval and Translation services. We will be in touch to set up a 30-minute, complimentary consultation.
The koseki, or family register, is a record of the Japanese population by household. Learn more about koseki, how to obtain it, and other information.