Densho documents the testimonies of Japanese Americans who were unjustly incarcerated during World War II before their memories are extinguished. We offer these irreplaceable firsthand accounts, coupled with historical images and teacher resources, to explore principles of democracy and promote equal justice for all.
Densho is a Japanese term meaning "to pass on to the next generation," or to leave a legacy. The legacy we offer is an American story with ongoing relevance: during World War II, the United States government incarcerated innocent people solely because of their ancestry.
Densho is a nonprofit organization started in 1996, with the initial goal of documenting oral histories from Japanese Americans who were incarcerated during World War II. This evolved into a mission to educate, preserve, collaborate and inspire action for equity. Densho uses digital technology to preserve and make accessible primary source materials on the World War II incarceration of Japanese Americans. We present these materials and related resources for their historic value and as a means of exploring issues of democracy, intolerance, wartime hysteria, civil rights and the responsibilities of citizenship in our increasingly global society.
We are a grassroots organization with the bulk of our funding coming from individual donors. Through this support we are able to provide all of this content free-of-charge to anyone, anywhere. Make a gift today.
To preserve and share history of the WWII incarceration of Japanese Americans to promote equity and justice today.
Document
Discover thousands of photos and first person testimonies about Japanese American history in our digital archives.
Densho Digital Repository
Teach
Explore curriculum, short films, and other resources for teaching WWII incarceration history.
Teach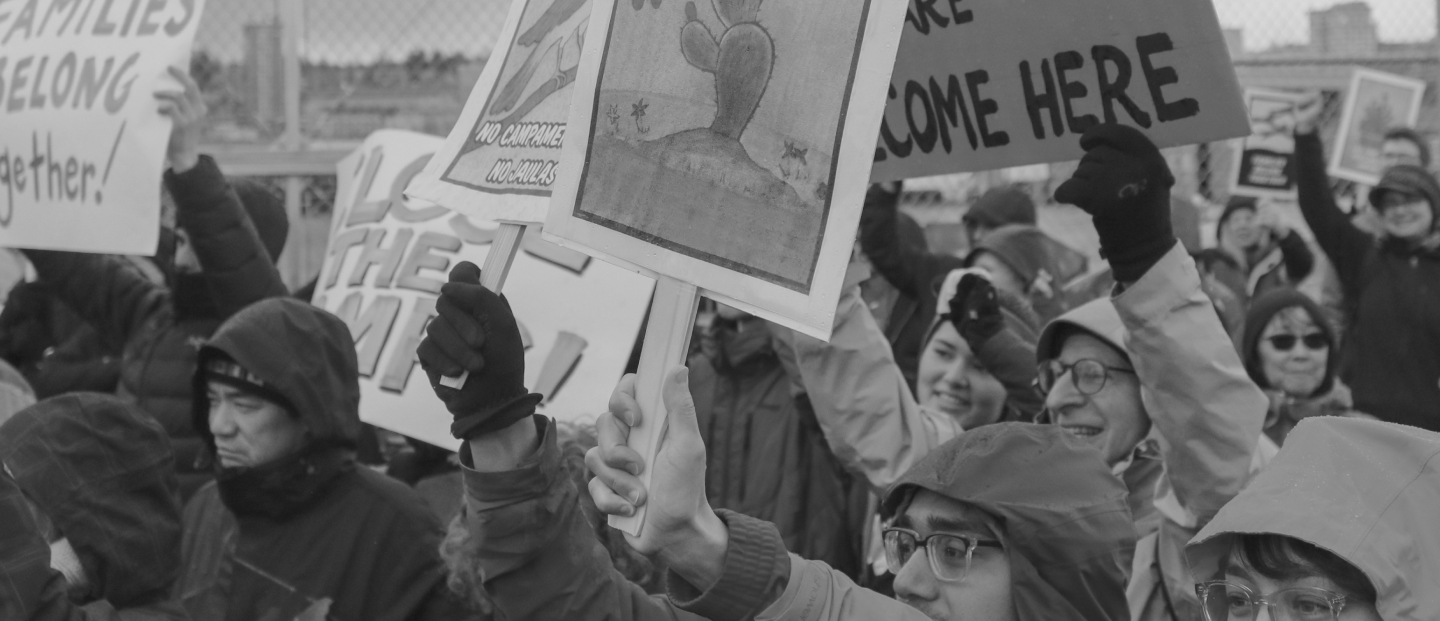 Meet Our Board & Staff
Meet the dedicated Densho staff and board members working to drive our mission forward every day.
Volunteer & Jobs
Join the Densho team or volunteer your time to help us preserve and share Japanese American history.