December 27, 2020
On December 27, 1969, an intergenerational group of Issei, Nisei, Sansei, and a few Yonsei made the 220-mile trek from Los Angeles to Manzanar. It was the first organized pilgrimage to one of the former concentration camps where Japanese Americans were incarcerated during WWII. But it wouldn't be the last. That first Manzanar Pilgrimage sparked a long-standing tradition that spread to other WWII incarceration sites and helped start a campaign to preserve Manzanar as a site of national historical significance.
The 1969 Manzanar Pilgrimage was sponsored by the umbrella group Organization of Southland Asian American Organizations, and coordinated largely by student activists who linked it to the campaign to repeal Title II of the Internal Security Act of 1950 — a law that authorized the detention of suspected subversives during an "internal security emergency," which many Black and radical activists feared would be used to suppress political dissent. As Rev. Lloyd Wake said during the pilgrimage ceremony, "we dedicate ourselves to the causes of freedom so that no other people shall have to go through what we had to go through."
The 150 or so participants — ranging in age from three to eighty-three, according to a report in Gidra the following month — gathered at the Japanese American Citizens League office in Little Tokyo, at 6:00am on the morning of the 27th. Six long hours later, they arrived at Manzanar, where they got to work cleaning and restoring the cemetery. Reverends Sentoku Maeda and Shoichi Wakahiro, two Issei who were incarcerated at Manzanar, had been returning to pray for those who died there every year since the camp closed, and Maeda led a Buddhist ceremony in front of the iconic white stone cemetery monument.
That first Manzanar Pilgrimage was a success. It also mobilized the Japanese American community to push for formal recognition of Manzanar's history. The OSAAO's Manzanar Project Committee soon became the Manzanar Committee, with Sue Kunitomi Embrey and Warren Furutani as co-chairs. The Committee formalized an annual pilgrimage every April, and went on to play an active role in the redress movement as well as successfully getting Manzanar designated a California State Historic Landmark in 1972, a National Historic Landmark in 1985, and finally as a National Historic Site in 1992.
Today, Japanese Americans continue to organize annual pilgrimages at Manzanar and other former WWII concentration camps, both to remember the past and, as at the first Manzanar Pilgrimage, to say "Never Again." As we mark the anniversary of this historic event, we take a look back at some of the photos from that day, taken by UC Davis Asian American Studies student Evan Johnson.
Head to the Densho Digital Repository to see the full Evan Johnson Collection. And read Martha Nakagawa's Densho Encyclopedia article on camp pilgrimages or check out the Manzanar Committee to learn more.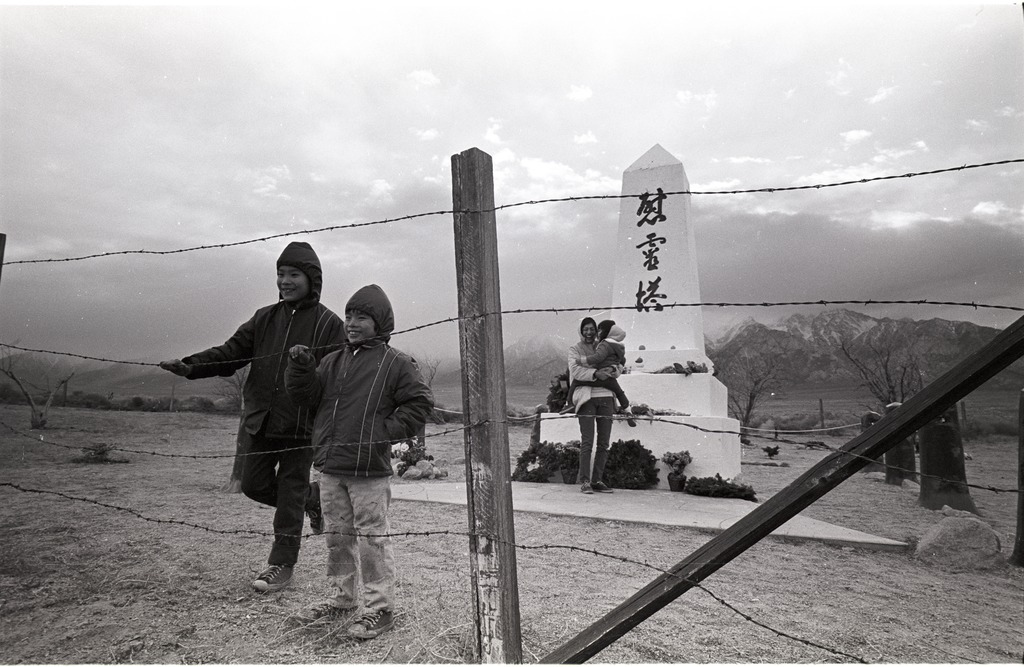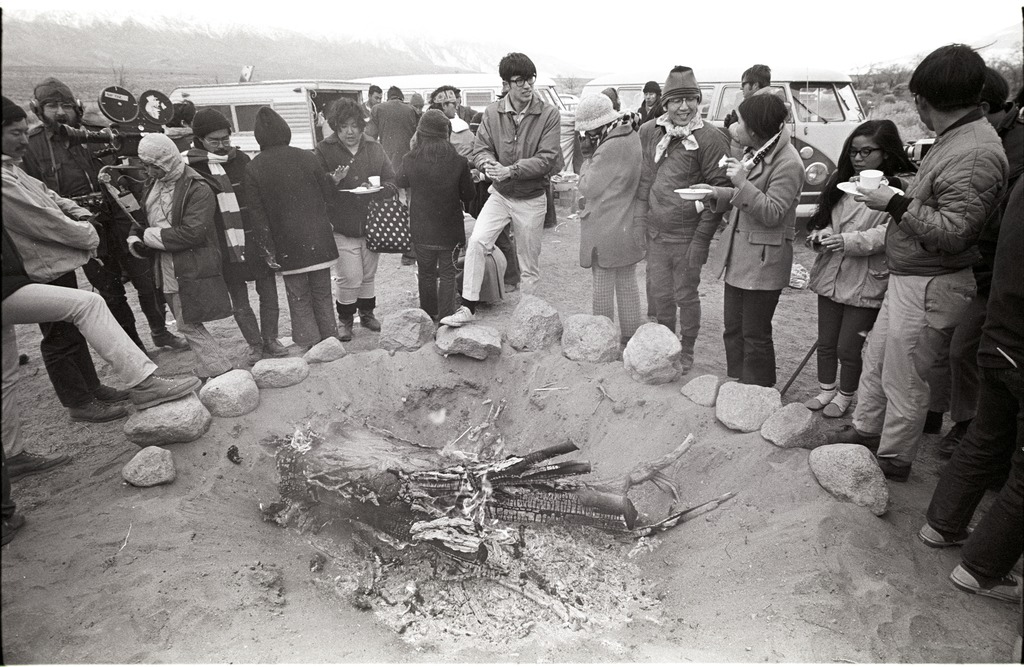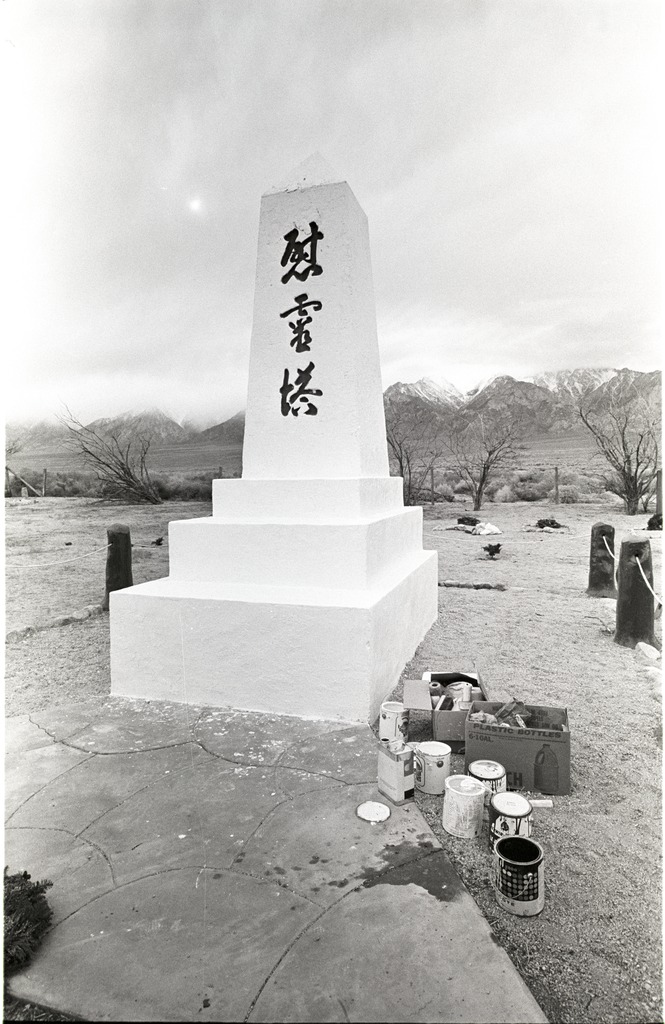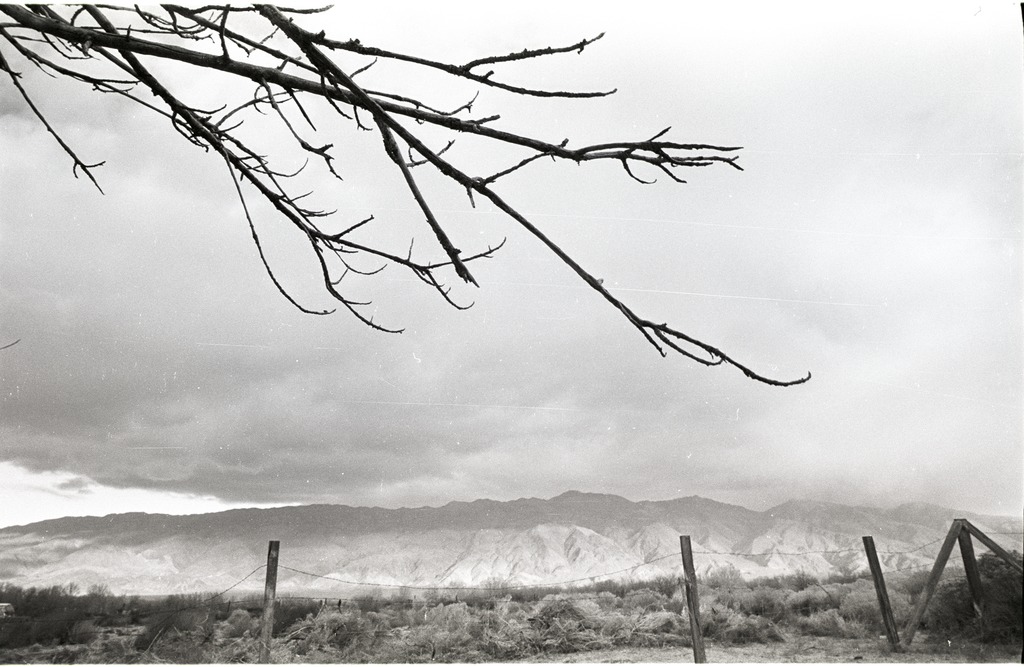 —
By Densho Staff
[Header photo: Pilgrims gathered in front of the Manzanar Cemetery monument. Courtesy of the Manzanar National Historic Site and the Evan Johnson Collection.]