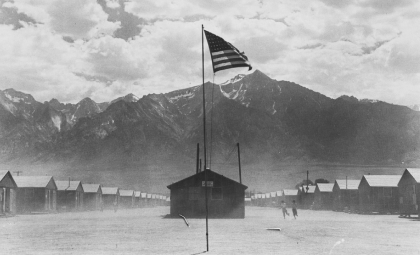 120,000 Japanese Americans were unjustly incarcerated during World War II. Learn about this unprecedented denial of civil liberties and why it still matters today.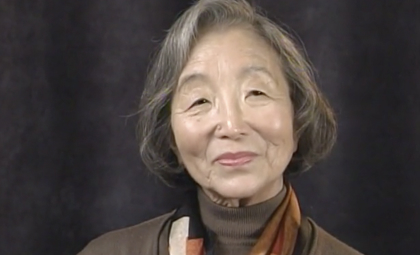 Learn about Japanese American history and the legacy of WWII incarceration by exploring personal stories from those who lived through it.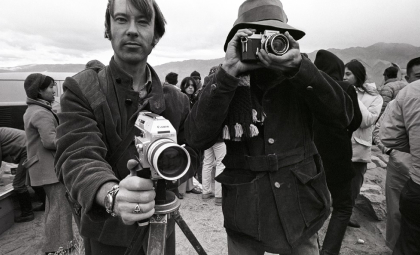 History doesn't repeat itself, but it often rhymes. Join us in putting the lessons of Japanese American WWII incarceration into action today.
Densho Catalyst:
History, Essays, & Opinion
Dive into hidden histories and learn why these stories matter today with the latest essays and opinions from Densho and other community voices.
Guest post by Maggie Tokuda-Hall When I wrote Love in the Library, the true story of my maternal grandparents who met in a Japanese American incarceration camp during WWII, I...
Densho Content Director Brian Niiya answers a question about the origin of the concentration camps where Japanese Americans were imprisoned during World War II.
Percussionist, composer, and interdisciplinary artist Paul Kikuchi speaks with Densho Community Curator Erin Shigaki about the influences of his ancestors, identity, and community on his art. Kikuchi shares, "How easily...
Welcome to Densho's newest digital platform, Manzanar CloseUp! An evolution of Densho's popular Sites of Shame project, Manzanar CloseUp applies similar data extraction and visualization tools to offer a close-up view of Manzanar concentration camp. Users are able to see geographical and population features of the camp with an unprecedented level of detail, including information about camp population down to the individual family and barrack level. 

Stay Informed:
Join The Mailing List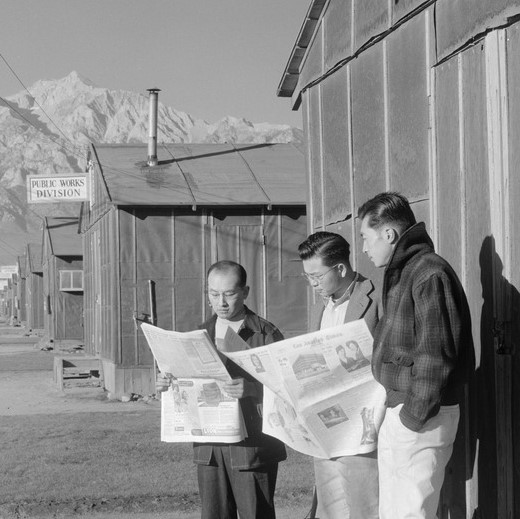 Campu weaves together the voices of survivors to spin narratives out of the seemingly mundane things that gave shape to the incarceration experience: rocks, fences, food, paper. Follow along as hosts Hana and Noah Maruyama move far beyond the standard Japanese American incarceration 101 and into more intimate and lesser-known corners of this history.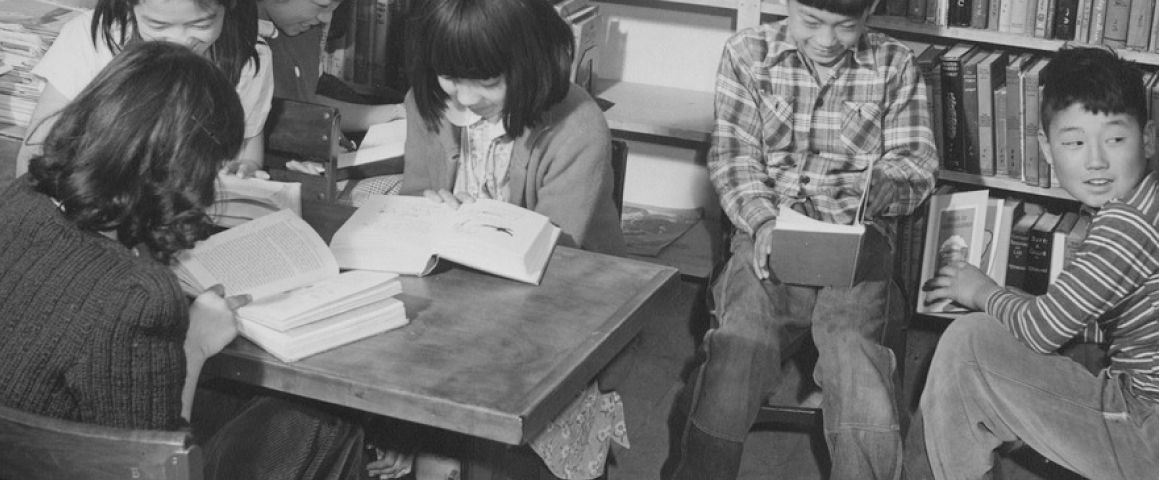 Thousands of articles about the history of the Japanese American WWII exclusion and incarceration experience. Here are a few to get you started:
In the wake of the Manzanar Riot of 1942, the WRA established a "temporary" isolation center for "troublemakers" at a recently shuttered Civilian Conservation Corps facility in southeastern Utah.
The 442nd Regimental Combat Team comprised of Japanese American draftees from Hawai'i and became the most decorated unit in U.S. military history for its size and length of service.
The 1948 U.S Supreme Court case that struck down certain provisions of California's notorious Alien Land Act as applied against U.S. citizens of Japanese ancestry.